HOSE REEL TYPE
The system discharges exhaust gas generated from enclosed spaces like repair shops or research institutes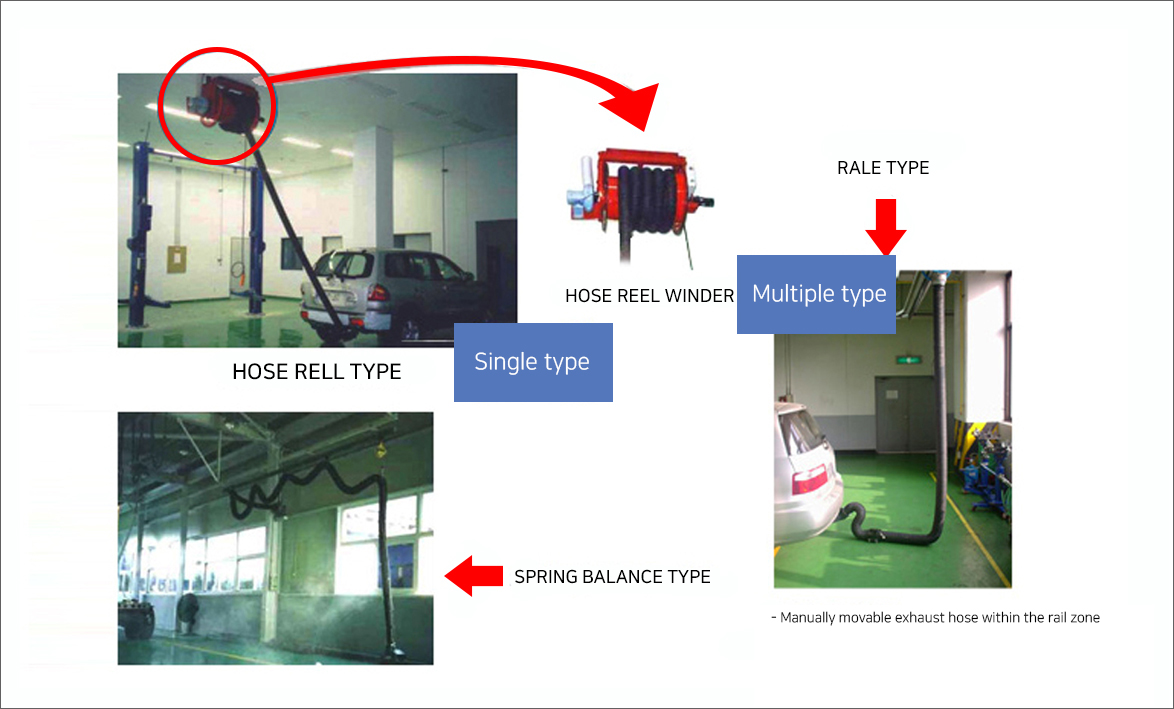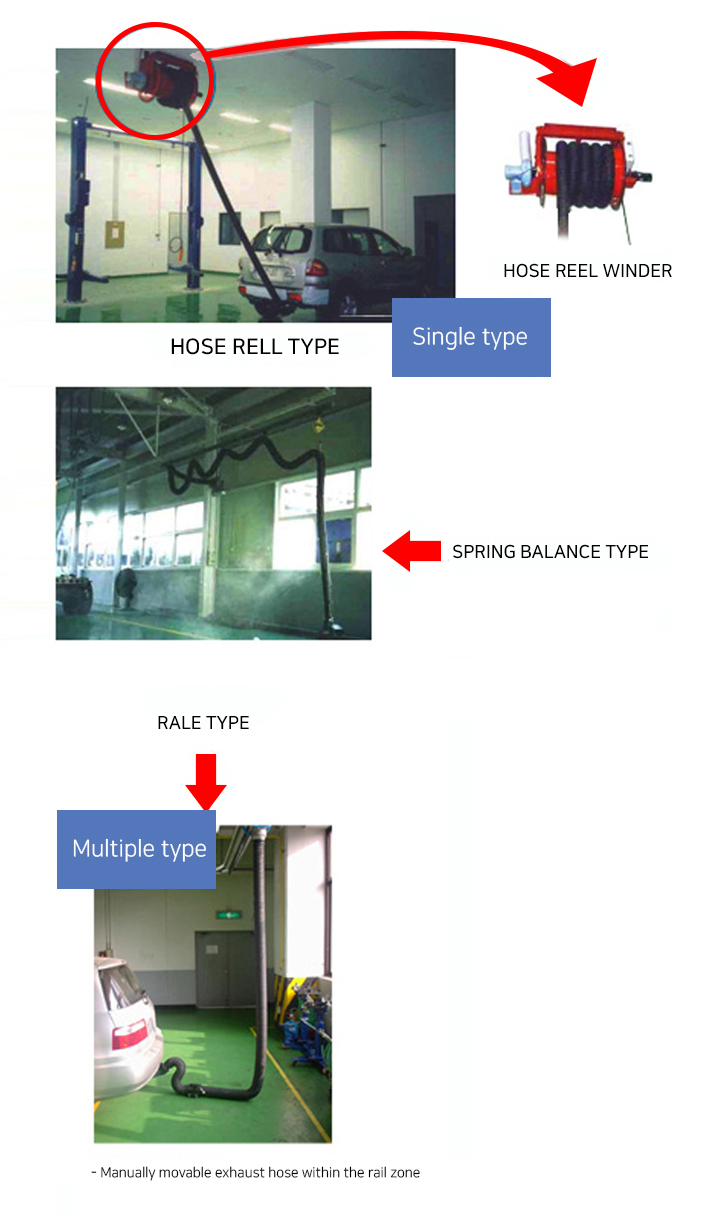 Exhaust gas from a vehicle is discharged outside of the building by attaching an exhaust source reel winder and a rail on the wall or ceiling and connecting an exhaust gas discharge hose to the muffler in the vehicle.
RAIL TYPE
The system discharges exhaust gas generated from an automobile assembling plant.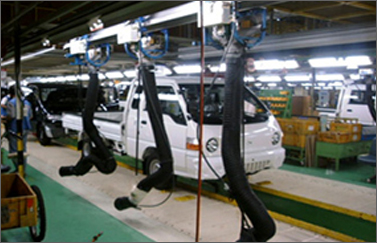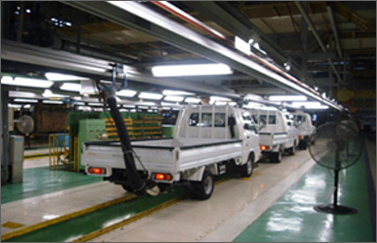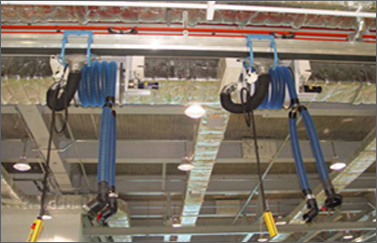 - Exhaust hose is connected to the muffler of the produced automobile to discharge the exhaust gas outside.
- Upon completion of the process, the hose is automatically disconnected and the exhaust source trolley is moved automatically along the rail to the process starting point.